goshtTown is a plugin for 3dsMax.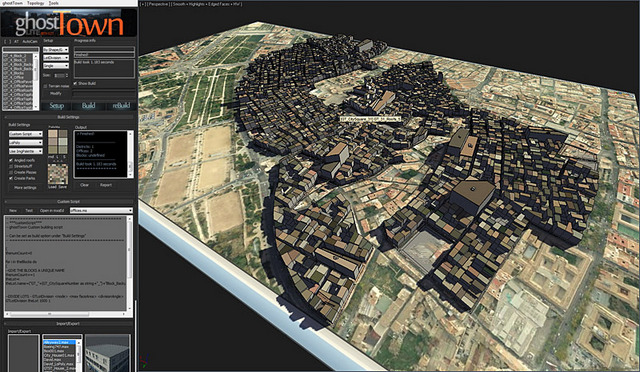 It allows to :
- Create cities..,
- With High or low poly,
- create road from given path,
- have a own material system,
- support basic scripting to create "facade"...
In the future it must support "editable scripts" and a support of OpenStreetMap in order to get back the road layer of existing maps !
ghostTown 0.21 Lite
from
kila D
on
Vimeo
.
The GhostTown forum